A few fun little towns to enjoy and explore...
Blanco
Affectionately known as "The Heart and Hub of the Texas Hill Country", Blanco (pronounced Blank-O) is one of the cutest and friendliest little towns I have had the pleasure to visit. There are parks to play in, history to be learned, food to eat, wine to taste and shopping to be done here.
Formally organized in 1858, Blanco is a town rich in history. There are several places you can start learning about its history like the Old Blanco County Courthouse, Blanco Pioneer Museum, Buggy Barn Museum and of course the Historic Downtown Square.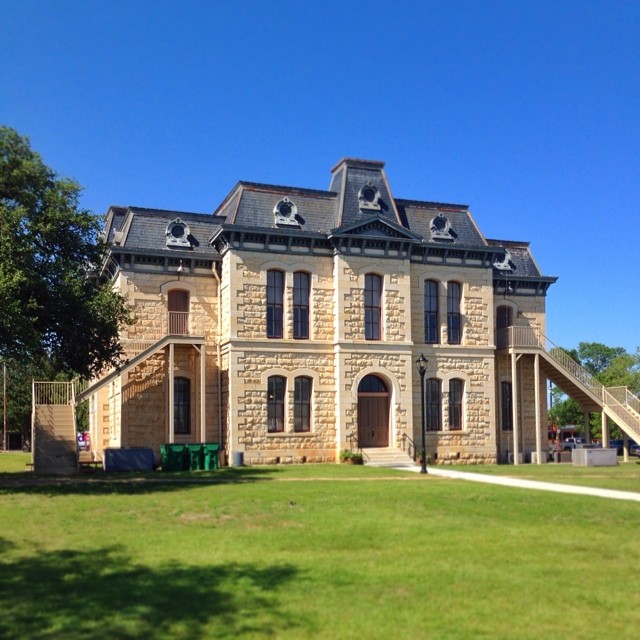 As with most towns, there are plenty of places to visit to enjoy some downtime and have a drink or share a meal with friends. Blanco offers Real Ale Brewing Company for the beer lovers, Andalusia Whiskey and Ben Milam Whiskey distilleries as well as some very good restaurants to enjoy like the Red Bud Cafe and the Blanco Bowling Club Cafe.
If you are into the outdoors, the Blanco State Park is a must. It offers a beautiful 104-acre park where you can swim or leisurely float in a tube in the cool spring-fed water, fishing for free (no license needed and they will even provide fishing gear & bait), camping in tents, RV sites or screened shelters, hike the nature trails or watch the wildlife.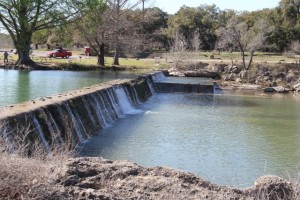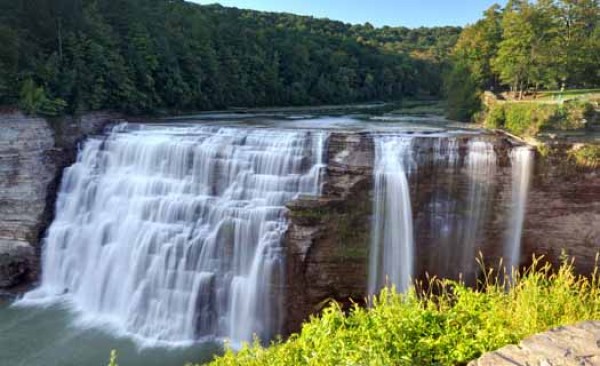 One of the favorite events in Blanco that I like to attend is the Blanco Lavender Festival held in June each year where you can visit local Lavender farms, shop the market on the grounds of the historic Old Blanco County Courthouse, learn from speakers about growing Lavender, general horticulture or bee keeping or just listen to some great live music in Bindsiel Park. It's a great way to spend the day here! After all, it is considered the Lavender Capital of Texas!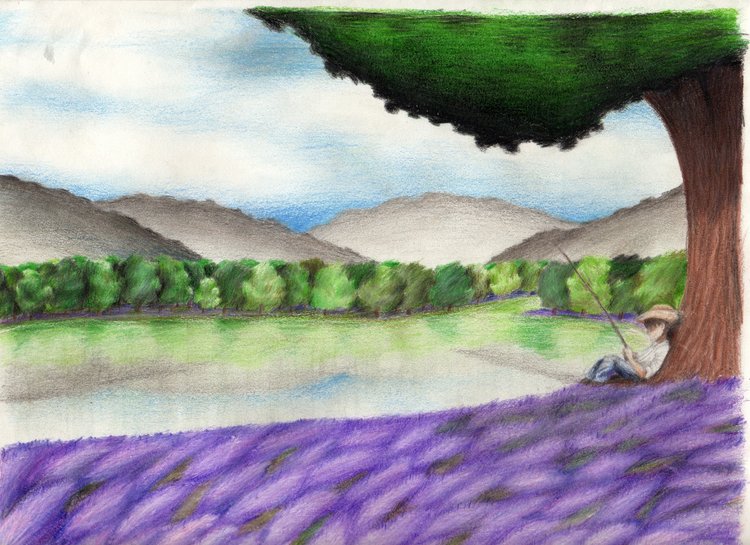 For more information or details about things to do in Blanco, visit the Blanco Chamber of Commerce at blancochamber.com.
Johnson City
Known as the hometown of our 36th President, Lyndon Baines Johnson, Johnson City is a small town that is rich in history. Lyndon B. Johnson National Historical Park tells the story of our 36th President beginning with his ancestors until his final resting place on his beloved LBJ Ranch. You can drive down the road to Stonewall and tour the LBJ Ranch often referred to as the Texas Whitehouse. They offer guided or self-guided tours and exhibits with items from his time as President, as well as, his beloved collection of cars.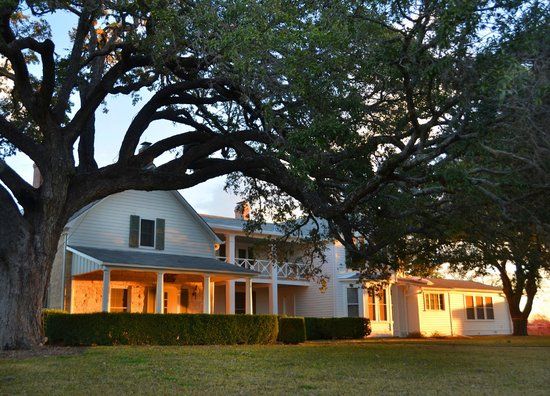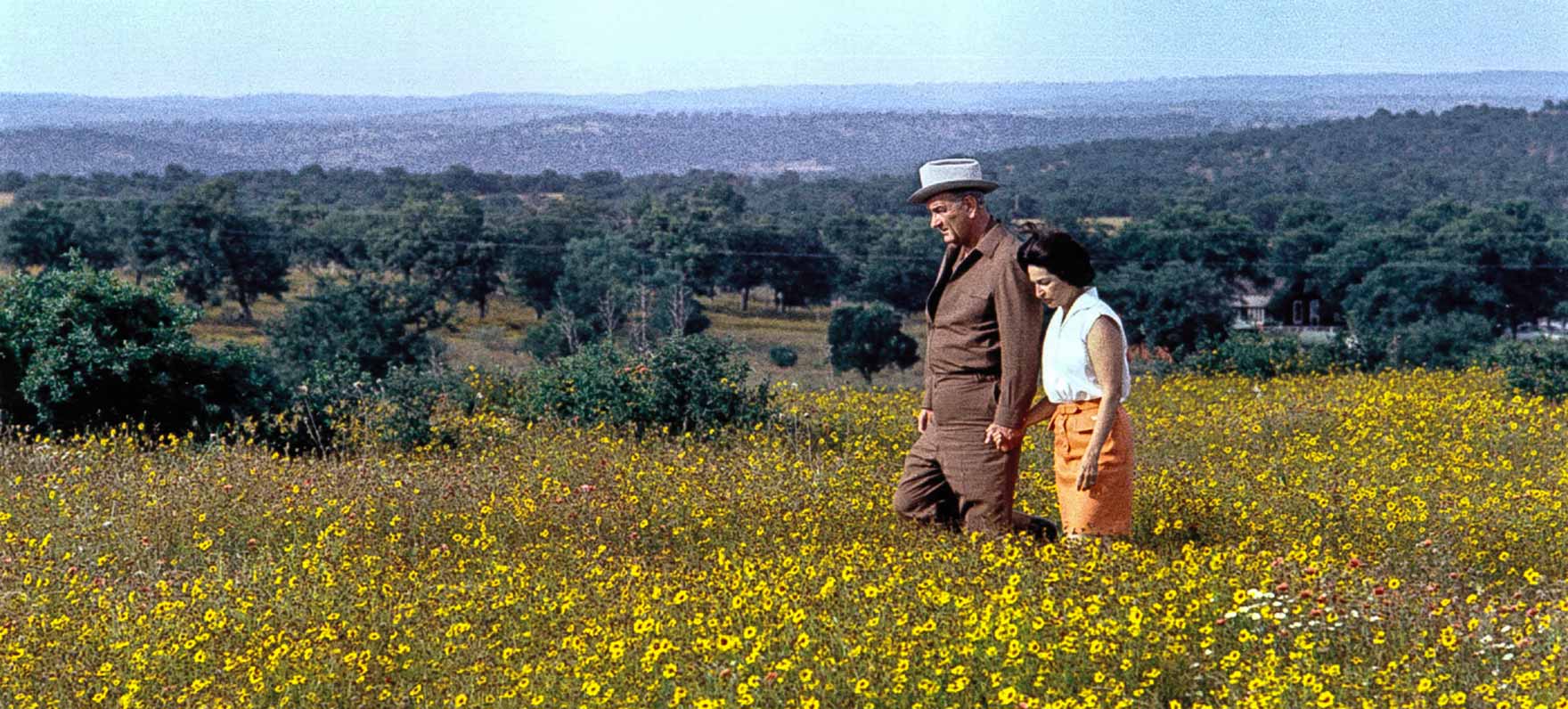 For outdoor enjoyment check out the Pedernales Falls State Park where you can camp, hike, mountain bike, picnic, geocache, bird watch and ride horses. On the river, you can swim, wade, tube or fish, or look for local wildlife and plants at the bird blind and butterfly garden.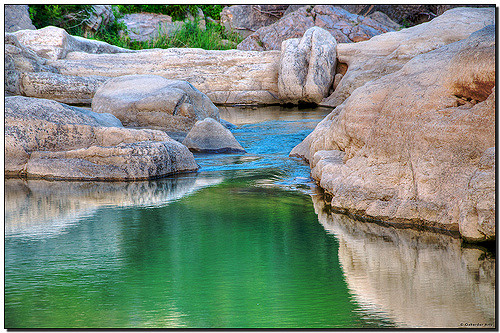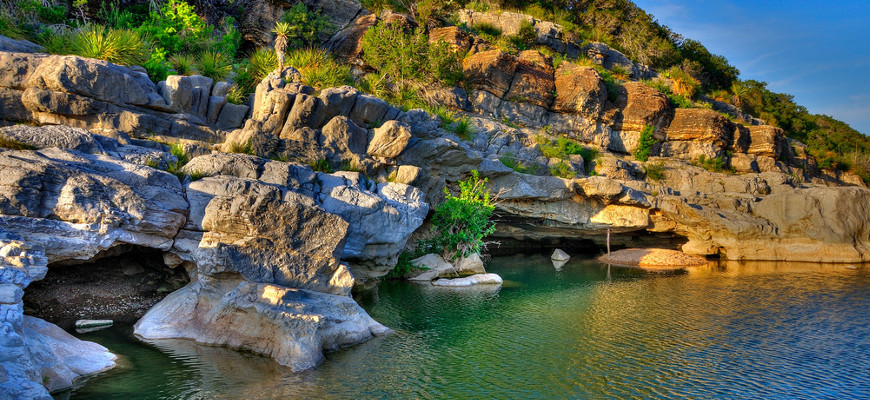 Arc de Texas is a great place to stay overnight, book an event or have a wine tasting and enjoy the spectacular views of the Texas Hill Country. There are other wineries in this area to visit, one of my favorites is Texas Hills Winery which offers some events with live music and wine pairings as well as daily wine tastings. Other wineries in Johnson City and the vicinity include Lewis Wines, Hahne Estates Winery, Vinovium Partners, Calais Winery, Kuhlman Cellars, William Chris Vineyards, Compass Rose Cellars, Zero 815 Winery and Hye Meadow. Some of these are in Hye Texas but all within a short drive and well worth it to try some good Texas wines, but you might need a driver!
The Hill Country has artists coming out of the woodwork, so to speak. Johnson City offers Artwalk on the last Saturday of the month which features local artists work. The Benini Galleries & Sculpture Ranch is a really cool way to experience art in the Hill Country. There are works of art throughout this ranch that you can walk or drive around and appreciate and there is a gallery housing beautiful artwork as well.
And if you have the time, stop in at Stonewall which is a little place on the way to Fredericksburg, Texas, Burg's Corner is one of my favorites. In the summertime, they offer fresh peaches from the local peach orchards and fresh peach ice cream. Of course, there are also a few wineries here to enjoy!
All in all, the Texas Hill Country is rich in history with fun things to do, and offers art and culture just like any big city, however, we do it with a Texas flair here in the Hill Country and all while experiencing gorgeous views too!
For more information about Johnson City, visit their chamber of commerce page at lbjcountry.com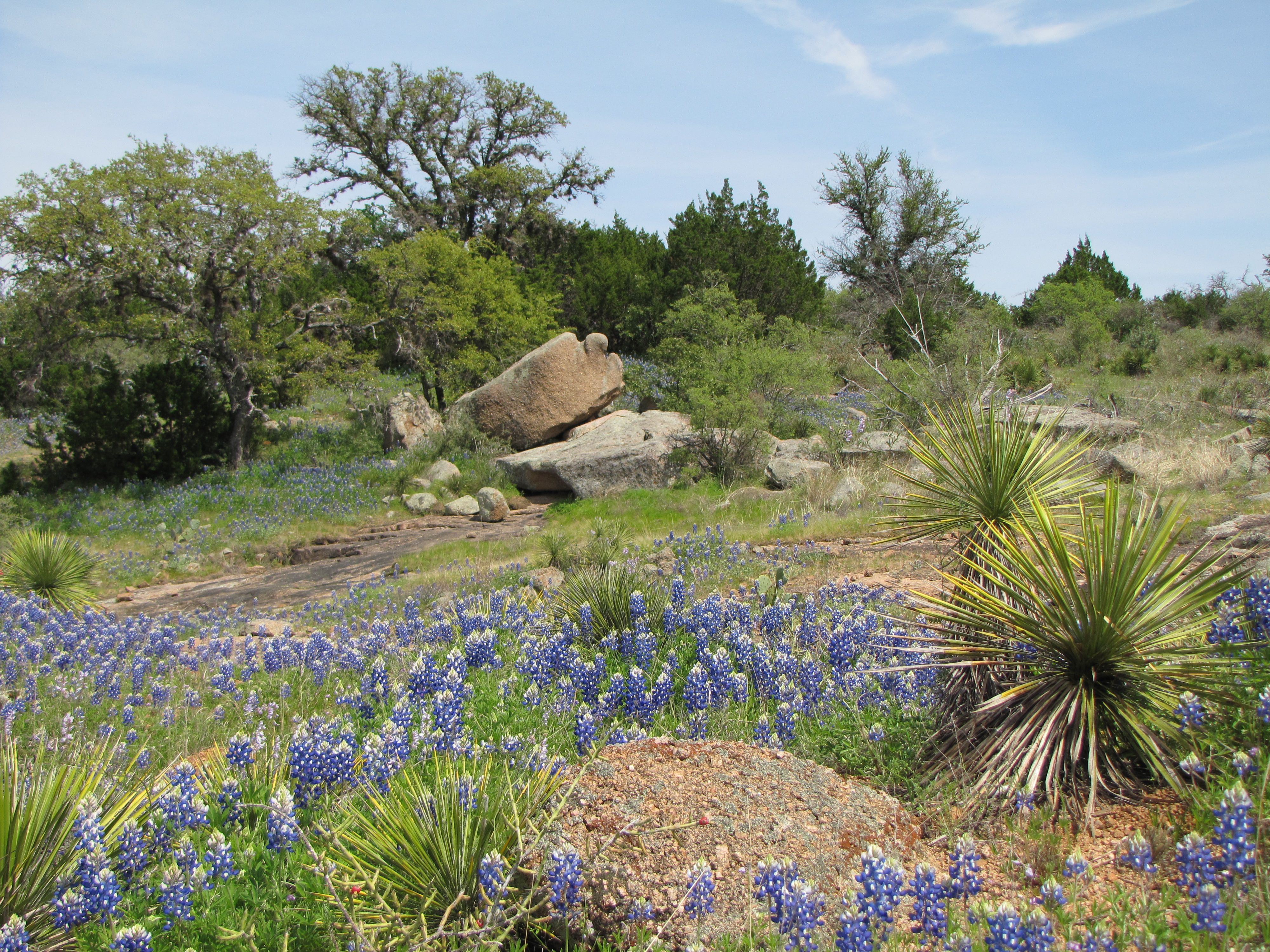 If you are considering buying your next home in The Texas Hill Country or any of the surrounding areas, I would love to be your Hill Country Realtor and make your Lone Star dreams come true. Please give me a call, Betsi Schaefer, Realtor 512-755-3573.